Virginians calling in to the State Corporation Commission on May 12 pulled few punches: "environmental racism," "sacrifice zone," an "unfair and unjust project."
Many struggled to get through, repeatedly dropped from the call-in queue for public comment by technical glitches.
But they kept calling back, hammering against a proposal to install yet more natural gas infrastructure in the state — 24 miles of 30-inch pipe, three compressor stations and two large gas plants.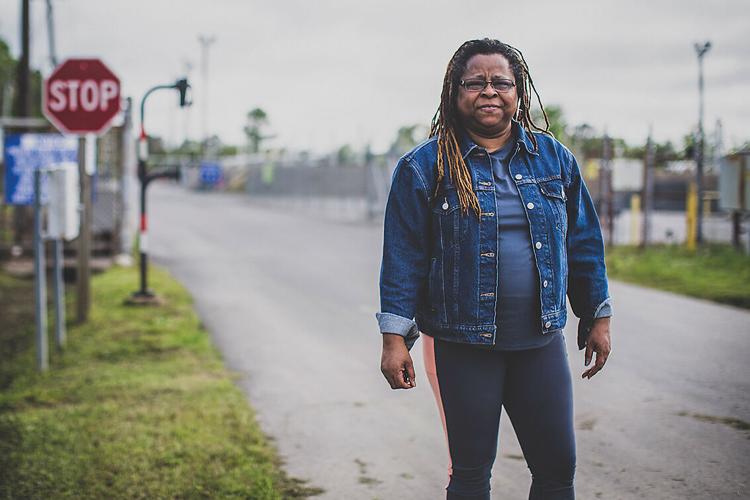 The $346 million Header Improvement Project (HIP) proposed by Virginia Natural Gas would impact neighborhoods in the city of Chesapeake and several counties — Fauquier, Prince William, Hanover, New Kent, Caroline and Charles City — as well as about 68 streams and rivers, 150 acres of wetlands and 313 acres of forest.
It would particularly impact majority-minority communities where residents claim they're sidelined in the decision-making. They want to know why the infrastructure is being foisted on them and what health and environmental repercussions would be visited on their families because of it.
This is the essence of environmental justice, a concept that grew from activism in the 1960s and gained its name in the 1980s. Environmental justice is now at the heart of debates over how pollution, climate change and environmental hazards disproportionately impact the vulnerable and the voiceless.
Recent actions in Virginia have emphasized environmental justice, too. In March, Gov. Ralph Northam established a permanent advisory Council on Environmental Justice, and in January a federal appeals court tossed out an air permit to build a compressor station in Union Hill, a historic African-American community in Buckingham County founded by freedmen and freedwomen after the Civil War.
"That was a hallelujah moment," said Lynn Godfrey, a community outreach coordinator with Sierra Club's Stop the Pipelines campaign. "That definitely was a victorious moment for environmental justice and for the Union Hill community, who fought a valiant fight against a Goliath."
Now in the fight over the HIP, the SCC heard the public testimony as well as an evidentiary hearing for industry representatives the next day.
Because of the technical difficulties during the hearing, though — held virtually because of COVID-19 restrictions — the SCC extended the public comment period and will schedule another virtual public hearing.
Ken Schrad, SCC's director of information resources, said a decision on the project "is not imminent."
Safe…or not
The HIP is one of several contentious fracked natural gas projects in Virginia. Two high-profile ones are the Atlantic Coast Pipeline and the Mountain Valley Pipeline, both hung up by legal challenges.
There's also the Southside Connector, a high-pressure transmission line already buried beneath densely populated neighborhoods in South Hampton Roads.
Industry insists that natural gas infrastructure is safe. They contend that pipelines, compressor or pumping stations and gas plants can be built, operated and maintained to limit or mitigate damage to the environment and natural resources. They also say that purported risks of explosions, noise, methane leaks and particulate matter are overblown.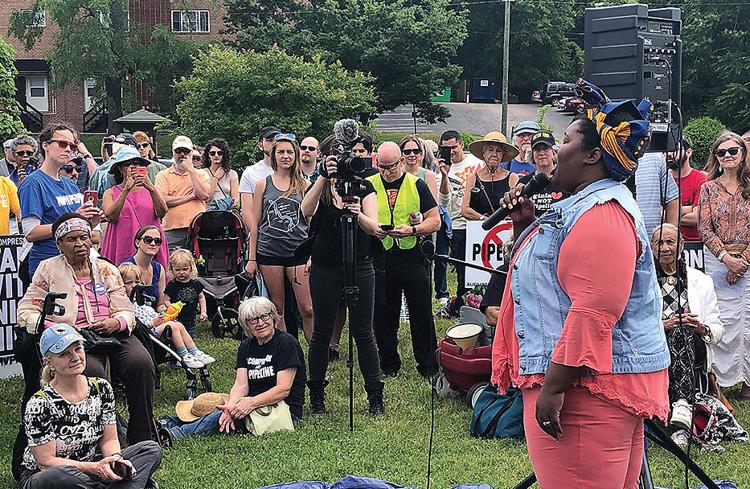 VNG declined to answer questions for this article about the HIP or provide information on an environmental justice analysis, which it said it will conduct after receiving SCC approval.
In testimony for the SCC hearing, Patrick Winnubst, a senior environmental specialist for VNG's parent corporation, Southern Company Gas, assured commissioners that the company will work with environmental regulatory agencies and obtain all appropriate approvals and permits.
Kenneth W. Yagelski, Southern Company's director of gas supply, confirmed its commitment to "meeting or exceeding all applicable federal, state and internal safety guidelines during and following construction."
"Indeed," Yagelski said, "safety first is the No. 1 value that drives the company's approach to all of our daily operations."
But physician and environmental health advocate Brita Lundberg has studied and co-authored several reports on health risks to local communities from fracked natural gas development. Her most recent article, The False Promise of Natural Gas, appeared in the New England Journal of Medicine in January.
"Gas is associated with health and environmental hazards and reduced social welfare at every stage of its life cycle," Lundberg wrote. "Fracking is linked to contamination of ground and surface water, air pollution, noise and light pollution, radiation releases, ecosystem damage and earthquakes.
"Transmission and storage of gas result in fires and explosions. The pipeline network is aging, inadequately maintained and infrequently inspected. One or more pipeline explosions occur every year in the United States.
"Gas compressor stations emit toxic and carcinogenic chemicals such as benzene…and formaldehyde. Wells, pipelines and compressor stations are disproportionately located in low-income, minority and marginalized communities, where they may leak gas, generate noise, endanger health and contribute to environmental injustice while producing no local benefit."
Such reports have mobilized some residents when they learn that natural gas infrastructure is coming to their neighborhood.
Virginia frontier
When Godfrey, a Chesapeake native, moved into her home several years ago, she saw streets dug up and pipe being laid. She and her neighbors thought they were water pipes.
But they were part of the Southside Connector, nine miles of steel buried under or near a string of historic black neighborhoods to connect two major interstate pipelines routed into South Hampton Roads from the north and west.
"Its whole route comes straight through working class and African-American neighborhoods," Godfrey said. "I don't know how nefarious it is. …I can't tell you whether they sat down and said, 'We're going to build it this way and we're going to get the least resistance because these are the most vulnerable populations.' That's oversimplifying it. But that has been a trend. It's been a trend nationally."
The Atlantic Coast Pipeline would route in another pipe, spurring off the main line farther west.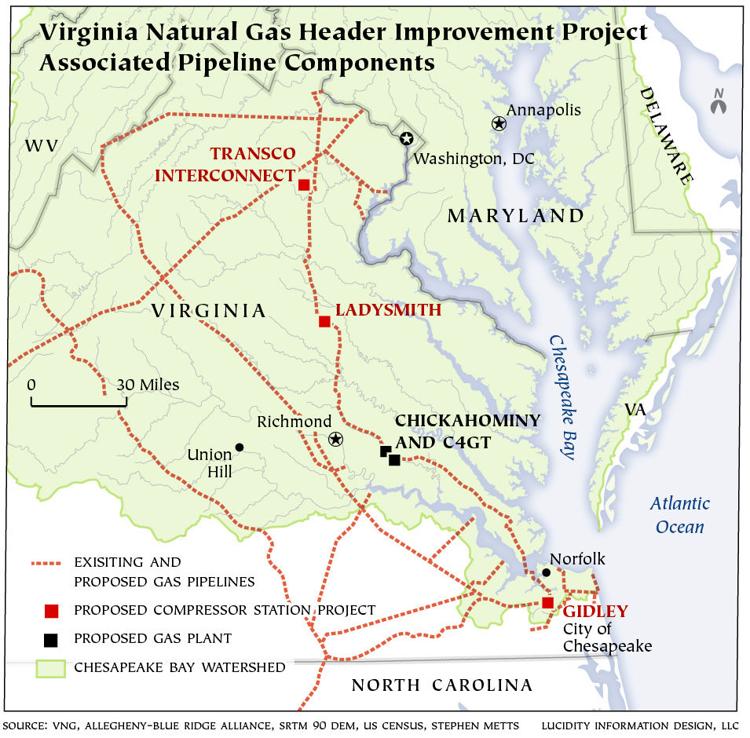 The gas lines would converge at a new compressor station that VNG wants to build in Chesapeake. The station would go up at the site of the current Gidley Gate metering and regulation station, also near a populated area.
With years under her belt as a public health, environmental, social and economic justice advocate, Godfrey got busy.
She found out what she could about the Southside Connector, then the HIP, and spread the word. In December, she was hired by the Sierra Club.
Mary Finley-Brook, a professor at the University of Richmond, studies environmental justice implications of natural gas development. The proposed Chesapeake compressor station, she said, is cause for alarm.
"[It's] being put by 6,500 people in a one-mile radius," Finley-Brook said. "That is huge population density, and that just doesn't happen normally. That's a huge red flag. And the fact that 65% of them are people of color, it's shocking. And 31% are low-income."
The decision-making process for pipelines in Virginia over the last five years, she said, is "absolutely broken," with too little transparency and an industry with too much clout.
"Virginia is a frontier in terms of natural gas infrastructure, and not in a good way," she said. "They've got such a glut that they've got to keep pushing on and have this expansion to justify what they've already done.
"This is a point in time where the gas companies realize they have to go as hard as they can to get this stuff out before people start realizing the climate implications and the water and the air implications. There's a race against time."
Frustrating, scary
The HIP would build a compressor station in Prince William County and expand the existing Ladysmith compressor station in Caroline County.
Charles City County would not only get new gas lines, but two large gas plants within 1.1 miles of each other: the C4GT and the Chickahominy. Construction faces stiff financial hurdles, though, in part because of COVID-19.
Charles City County's population is majority-minority — about 55% people of color. La'Veesha Allen Rollins, a design firm intern, grew up there. Most of her family still lives there, although Rollins and her husband moved their family recently to neighboring New Kent.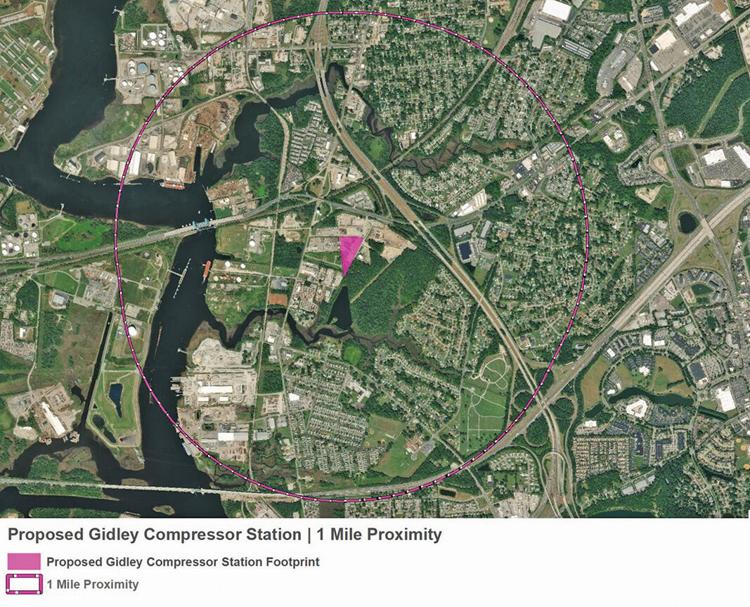 Rollins found out about the gas project when a letter arrived at her church from the climate group Mothers Out Front.
"We kind of hesitated a little bit, because we didn't know," she said. "We were just a little shocked. We thought they had the wrong person initially."
She began researching the gas plant design, the emissions and health risks, and how it would be supplied and monitored. She learned C4GT would go within 2.5 miles of her family, and she joined the Concerned Citizens of Charles City County. She also found out the project has been in the works since 2014.
"So it's been six years that they could have gotten with the black population and had these conversations to get feedback," Rollins said. "And it hasn't taken place."
She considers local leaders ill-equipped to oversee such large projects, relying instead on industry officials and the Virginia Department of Environmental Quality, "which is already understaffed and overworked."
Taylor Lilley, environmental justice staff attorney with the Chesapeake Bay Foundation, said it's tough for citizens to find information and navigate what can be a daunting process even for professionals.
"A lot of citizens aren't aware of the projects that are happening," Lilley said. "They aren't aware of the impacts they will have on them. And for a long time, many people have been told to ignore a lot of the impacts because these entities come with jobs, they come with financial commitments."
"It's not only frustrating, it's scary," Rollins said. "I can understand that businesses need to operate. I understand that power needs to be generated. That's the world we live in. But my concern is for the people who live there. No one's protecting them."
The county has no 24-hour firefighting and emergency services, she said, no way to handle the level of fires that gas plants and gas lines can generate, and no effective way to notify citizens in an emergency.
"We're pretty much already setting ourselves up for failure if, indeed, something happens," Rollins said.
Overburdened
Many residents of Chesapeake and Charles City County think their communities already bear their fair share of environmental risk: Chesapeake has high-powered gas lines and some of the worst air pollution in the state, and neighborhoods around the proposed compressor station already rank high in environmental justice screening for proximity to a Superfund site and wastewater discharges. Charles City County is home to a regional mega-landfill with a history of violations.
"These communities are overburdened," Lilley said. "And they're feeling as though their lives and their communities don't matter, because they're frequently chosen. VNG said several times in the application, 'We're picking these sites because we already have infrastructure there.'
"And that's exactly the point of environmental justice — these [proposed] sites are there because these communities have been chosen to be the home to these facilities, no matter what the impact to their health is. And that can't be allowed to go on."